Fresh from winning its sixth Emmy award, All-Star Orchestra is back for a third season. This unique series brings leading musicians from America's top orchestras together for an unforgettable experience, giving viewers a front row seat to the world's greatest music. Led by internationally renowned conductor Gerard Schwarz, the all-new season of All-Star Orchestra is being broadcast by public television stations nationwide starting in September 2017.  (Broadcast cities, stations, dates and times appear here, and will be regularly updated into 2018.)
Maestro Schwarz's All-Star Orchestra is comprised of top players from some of the country's greatest orchestra's including New York (the New York Philharmonic and the Metropolitan Opera Orchestra), Philadelphia,  Los Angeles, Chicago, Boston, Cincinnati, Cleveland, Dallas, Detroit, Florida, Houston, Minnesota, Nashville, New Jersey, Oregon, Pittsburgh, San Francisco, Seattle, St Louis, Utah, Washington D.C., and more. Together these musicians perform on one stage under the leadership of Maestro Schwarz, former Music Director of the Royal Liverpool Philharmonic, who led the Seattle Symphony for 26 years and now serves as its Conductor Laureate. He is currently Music Director of the Eastern Music Festival, and has recently published an acclaimed memoir, Behind the Baton.
All-Star Orchestra features classical masterpieces as well as new works from leading contemporary American composers, all the while keeping the listening experience informative and accessible. In addition to performances of classical and contemporary works, the programs also feature musical excerpts, images, interviews and educational commentary by Maestro Schwarz, the All-Star Orchestra musicians, and special guests.
Highlights of Season Three include the spectacular "Pictures at an Exhibition" by Mussorgsky, the beloved "Romeo and Juliet" by Prokofiev, the beautiful "Enigma Variations" by Sir Edward Elgar (watch a preview here) and  "Mysterious Mountain" by the American mystic Alan Hovhaness.
The All-Star Orchestra is deeply thankful for the wonderful generosity of individuals and foundations who have made Season Three possible.
Visit us at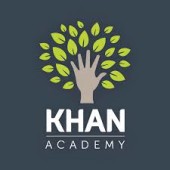 T

he All-Star Orchestra 

has teamed up with the Khan Academy 

to offer classical music education for everyone. We invite you to visit us there, to find out more about masterpieces old and new, meet the composers and performers, learn about instruments of the orchestra,  and much more!